Curated by Alexandra Baurés and François Loustau, #MAHAIA2020 is a cross-border project initiated by artist Yves Chaudouët, who has been joined by resident artists Alizée Armet, Carolina Otamendi, Eriz Moreno and Sandra Cadenas.
Imagine a large round table eight metres in diameter. This table could be a symbol of the encounter and the collective. On 19 May 2020, MAHAIA set up in Sare, a few steps from the Collado de Lizarrieta, the physical and political border between France and Spain, which at that time was closed due to the state of alarm. MAHAIA then became a horizon. Now, the table has been divided into three equal parts, so that each has been placed in a city in the region: in Bayonne (L'Atalante & Muelle de Lesseps), in Bilbao (Sala Rekalde) and in Pamplona (El Horno, La Ciudadela).
At the beginning of 2020, the resident artists were commissioned to think about how to unite the three parts of the table scattered across the territory. The idea was to find the crossroads between the three cities. To locate it, they applied three methods: distance, time and also marked the centre of the circle passing through the three places on the map of the region. In this way, they came up with three points: Villabona, Orio and Aia. On 3 February 2020, they set off on their journey to these enclaves. The installation tells the story of this expedition.
What unites the inhabitants of Bayonne, Bilbao and Pamplona? The epicentre of our common territory is located on the shores of the Cantabrian Sea, in lush forests where you can see some dolmens. By downloading our augmented reality application on your mobile phone and using it with the images on the table, you can get closer to this place. If you want to live the experience from home, request your collection of postcards by writing to info@lacaracola.org, we will send them to you by post.
MAHAIA 2020 is an artistic project curated by Alexandra Baurès and François Loustau, organised by the Sala Rekalde (Bilbao), the cultural association la caracola (Pamplona) and the cultural association La Maison (Bayonne), with the support of the Euroregion Euskadi-Navarre-New Aquitaine, and in collaboration with the City Council of Pamplona, the Caja Navarra Foundation, the Huarte Centre, the Institut Français of Bilbao, the region 64, the City of Bayonne and the Cinema L'Atalante.
&nbsp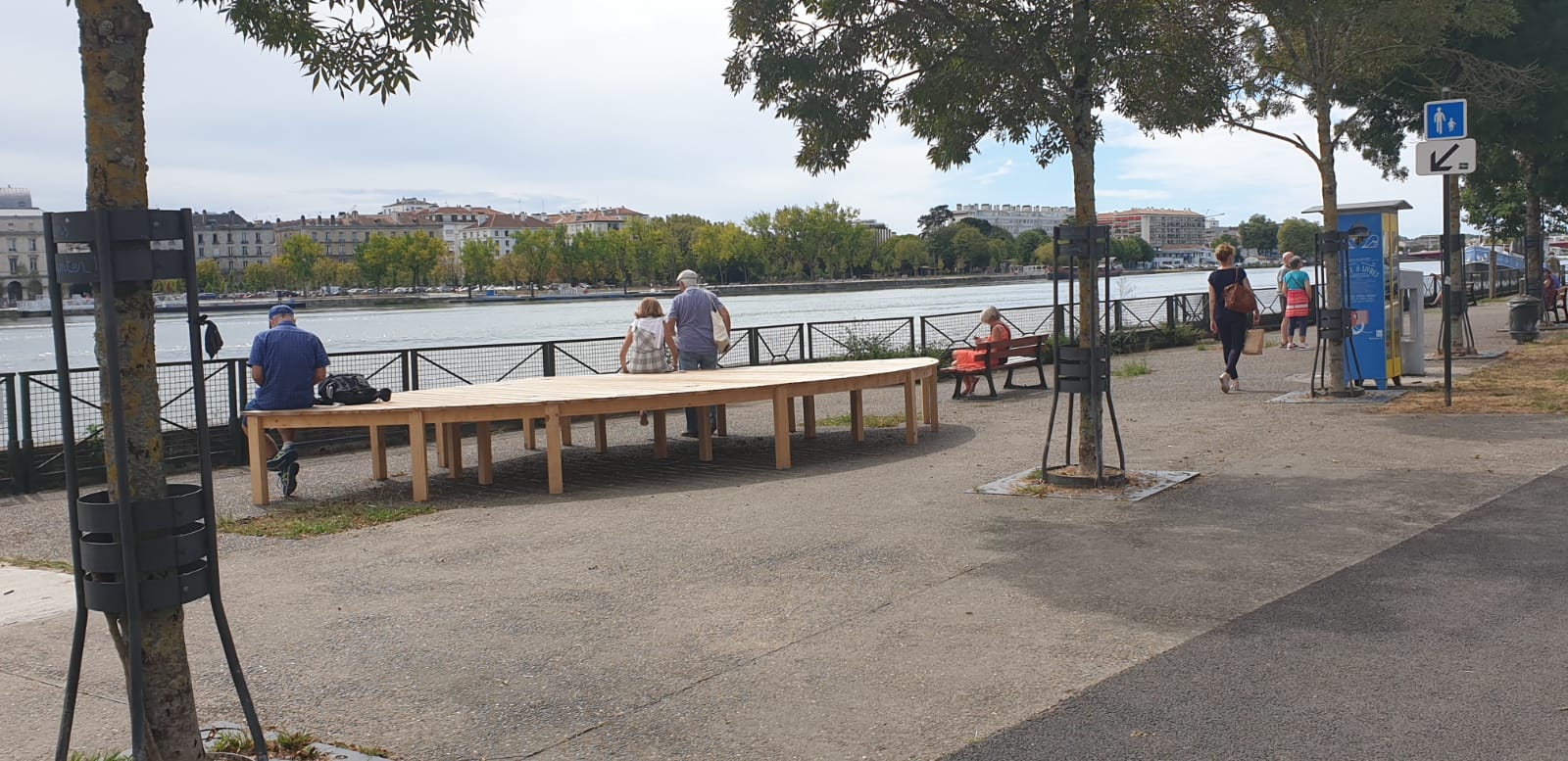 &nbsp